Adaptive Weather Data
Our proprietary software monitors weather stations, social media, meteorologist reports and other vast data sources to provide a comprehensive image of your real estate assets, then sends immediate alerts of any threats headed towards your properties.
Dynamic Notifications
Our platform contains an advanced notification technology that will inform you about any current or pending threats to your properties nationwide. These alerts come straight to your phone or can be viewed online on your easy to access dashboard.
Comprehensive
More than just simple data, ArkForecast sifts through thorough, detailed, personalized, and specific geospatial information to ensure that you can quickly implement effective plans and solutions in the face of impending damage to your real estate.
Advantage of the ArkForecast Technology System

Store & Review Asset Information

Push notification technology distills large sets of data obtained from weather stations, social media, meteorologist reports and other information libraries to keep you updated about the status of your assets. This information can be stored and reviewed later or retained for your own historical records.

Advantage of the ArkForecast Technology System

Receive Geo Specific Alerts

Historical data is integrated with local weather information to provide custom forecasts related to your real estate – generally 48 hours before any damage occurs. You can generate reports for specific cities, regions, or larger geographic areas as well as for specific weather events like hail or wind.

Advantage of the ArkForecast Technology System

Monitor Asset Condition in Real Time

Equipment and property loss is eliminated with the ability view and monitor your properties 24/7. Real time technology provides up-to-the-minute results, allowing you to verify and make decisions about your assets collectively or check the condition of each property individually for optimal asset evaluation.
How
ArkForecast

Works
SIGN UP

It only takes a few minutes to enroll.

WE SCAN

We look for threats to your real estate portfolio.

We Gather Data

Current, past, and future weather data is gathered from various sources.

We Alert

We alert you of weather threats by text, email, or phone.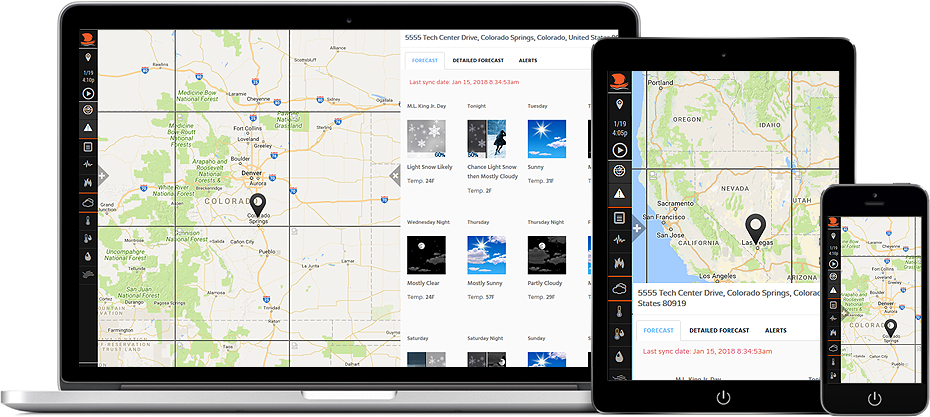 Weather
Up to the minute climate condition reports and location information about your property.
D
Monitoring
Customized notification choices by text and email 48 hours before any damage occurs.
A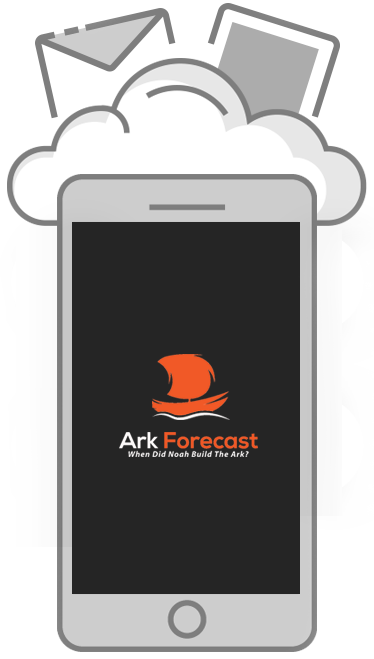 Timeline
Current, past and future weather data with hyperlocal forecasts created from multiple sources.
B
Analytics and Reporting
ArkForecast collects local information and historical data to combine and customize vast amounts of information. This makes it possible for you to organize any action plans that may be needed in the future.
C
Innovative Market Solution

EDUCATION CAMPUSES
Building owners are provided with all of the critical information they need during and before an emergency, ensuring that schools and their owners can take the precautions needed to protect their assets, minimize damages, and save money.

CORPORATE LOCATIONS
Weather tracking systems determine threats to the immediate area and areas nearby, providing your staff with time to implement precautions that will be effective and successful when protecting your corporate buildings.

GOVERNMENT BUILDINGS
Threat assessment is critical to preparing for any natural disaster. Government agencies can use ArkForecast to get out in front of the storm and make sure they take preventative measures to protect their real estate assets.

AIRPORTS
Airports and other transportation hubs are essential resources during weather disasters, but even these locations are susceptible to damages in a storm. Knowing what to expect in advance helps owners to protect their assets.

HEALTHCARE
Hospitals staff will receive accurate information to create a communication network that ensures proactive action before a catastrophic weather event, minimizing building damages and out of pocket costs.

PROPERTY MANAGERS
A new revenue stream for property management clients, along with the ability to make sure investor assets are protected at all times. Secure building assets, facilities, and other managed properties in real time.